John was invited to give a presentation to four chapters of the FCRV (Family Campers and RVers) at a rally last week. It was held at the KOA in Colorado City, about an hour south of here. I was able to go with him, which was nice. It was a lovely morning to hit the road.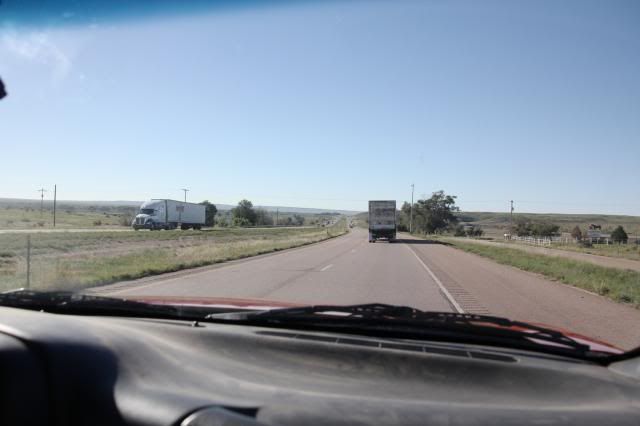 Never know what you might see while traveling down the interstate. That's a heck of a long load!
This KOA is a beautiful and well-kept facility.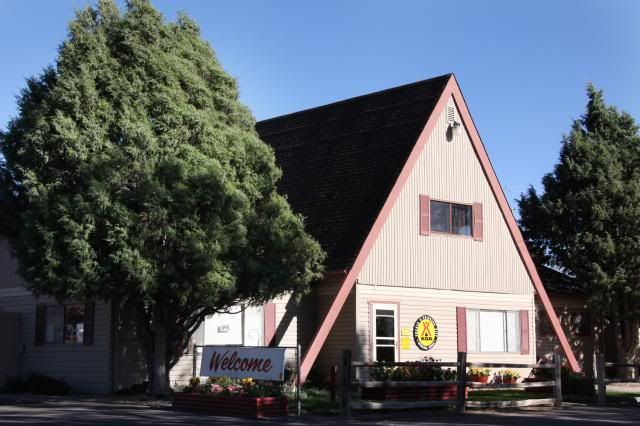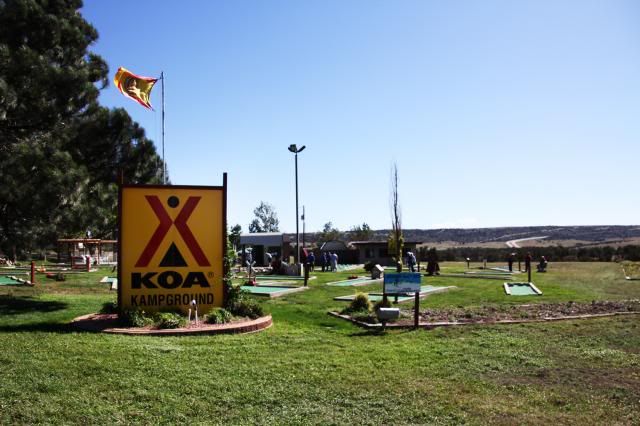 His presentation was held in the social hall, which was perfect for the nearly 50 people who showed up to hear him. He shared a lot of basic tips about RV maintenance, particularly things that people could take care of themselves, if they want. There were quite a few questions and it seemed that they really appreciated the information he had to offer.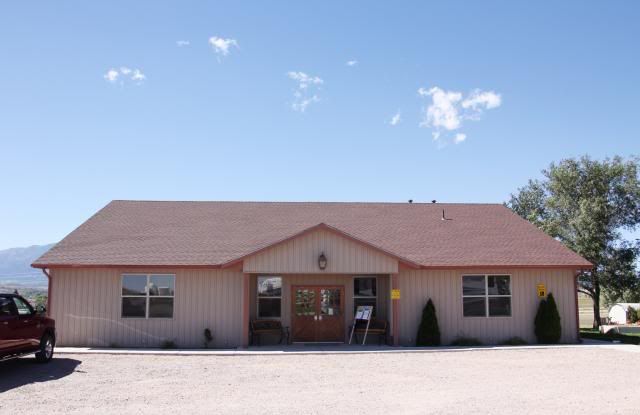 Don and Gene drew names for a few door prizes before John got started.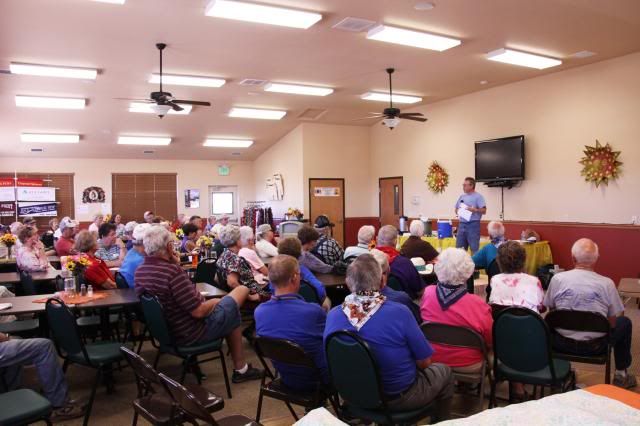 Passing along tips from his many 27+ years of RV service experience.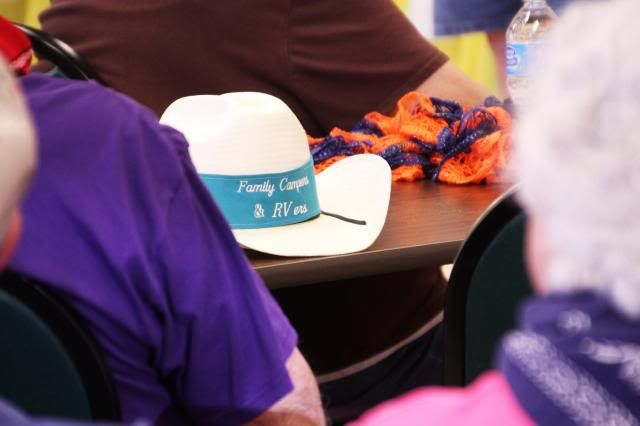 I was standing behind this gentleman for much of the presentation, taking pictures, and he is apparently as sneaky as I. He has a camera with the flip-out LCD screen, so he stealthily popped it out and shot a picture of me while I stood behind him. I saw what he was doing just about the time he shot me. So naturally, I wasn't going to let him get away without being shot himself.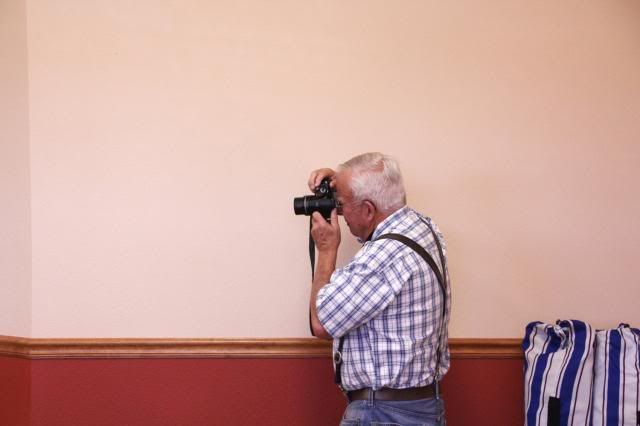 There were quite a few questions, both during the presentation and after, and it seemed that they really appreciated the information he had to offer.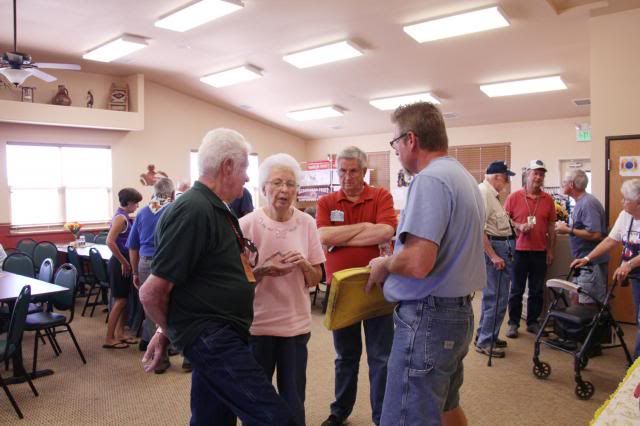 The gentleman in green, Don, and his sweet wife, Anita, took us to lunch at the local diner following John's presentation. We had another invitation or two, but had already accepted theirs. Turns out that I think we all ate at the same place anyway.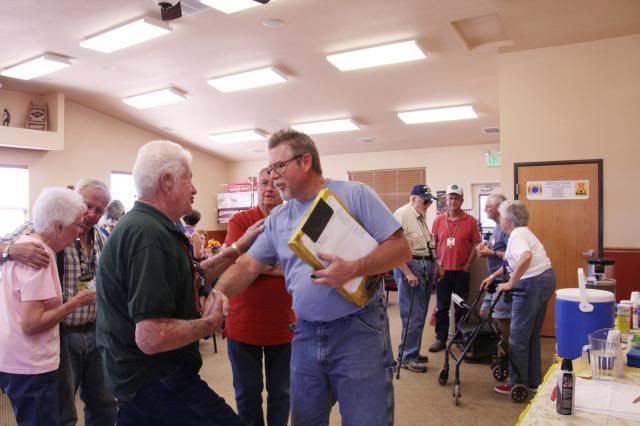 John started a list of people who needed something checked out, as he planned to be available for anything people might need in the afternoon.
Before we headed out to lunch, we stopped in at Don and Anita's and got to meet their sweet dog, Bear. Bear wasn't too sure about John at first, but warmed up to him pretty quickly.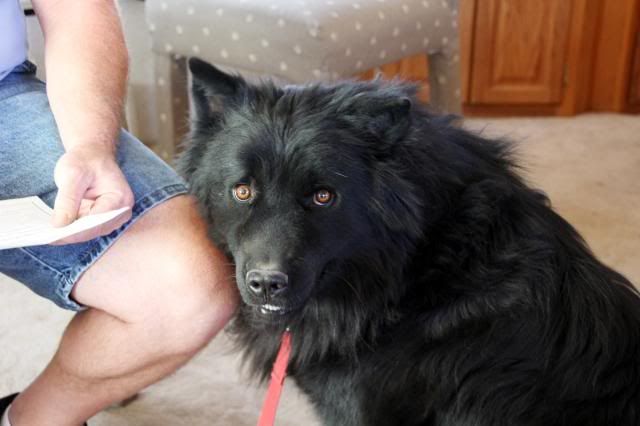 Making the rounds.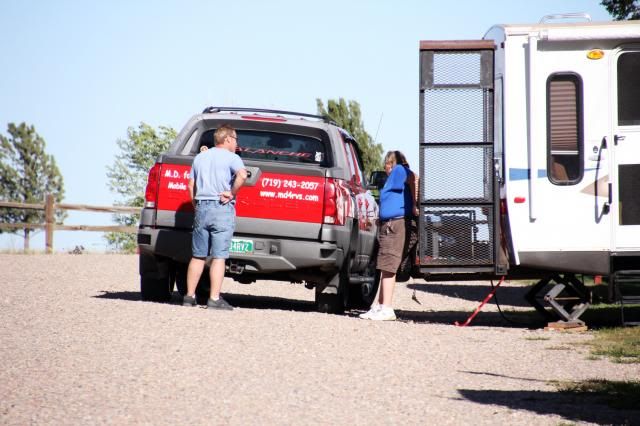 Though the day started out nice, the wind sure picked up in the afternoon!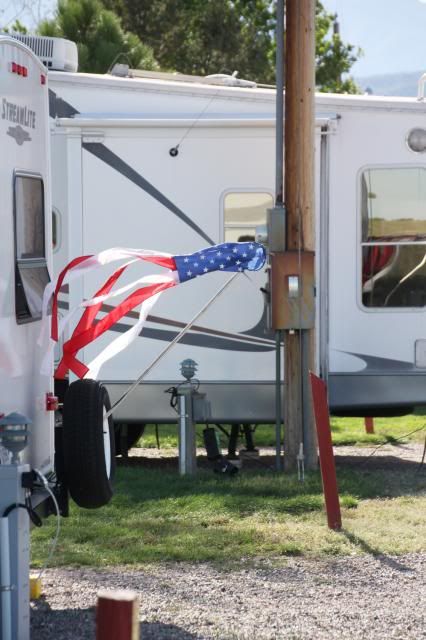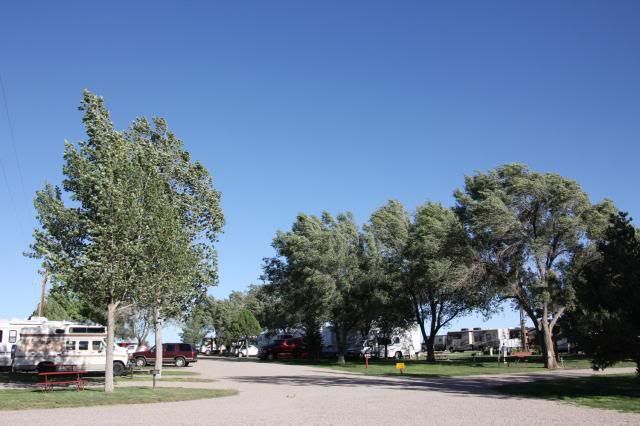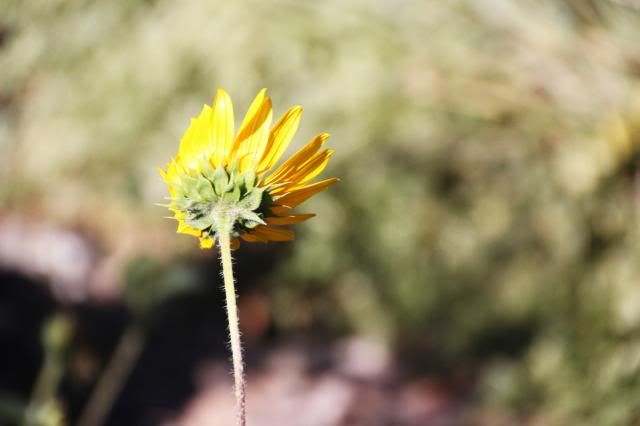 Never know where you might find him.
Some local wildlife.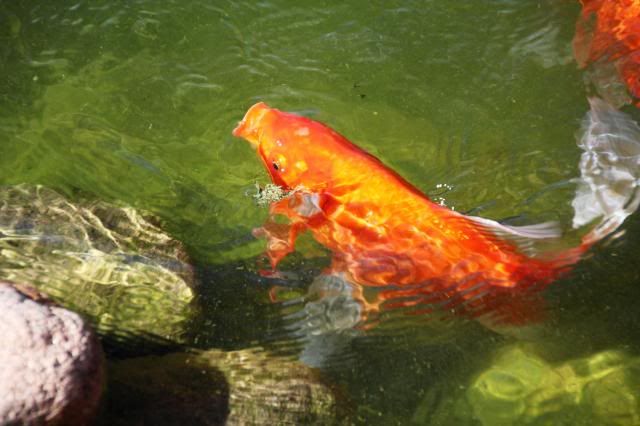 Did I mention it was windy?
Even the wind couldn't stop the miniature golfers from hitting the links.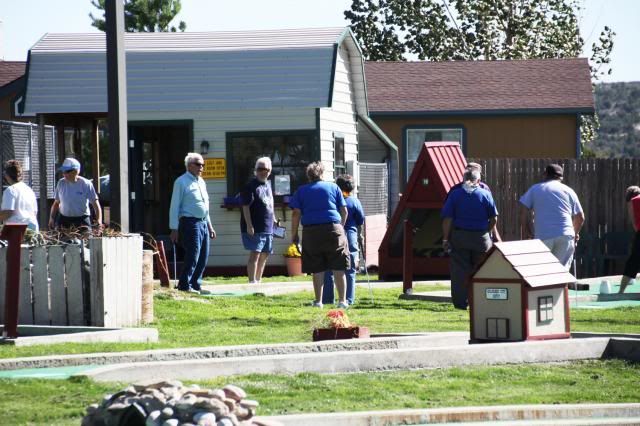 Everyone must've been on the best behavior, since this place remained empty the entire day.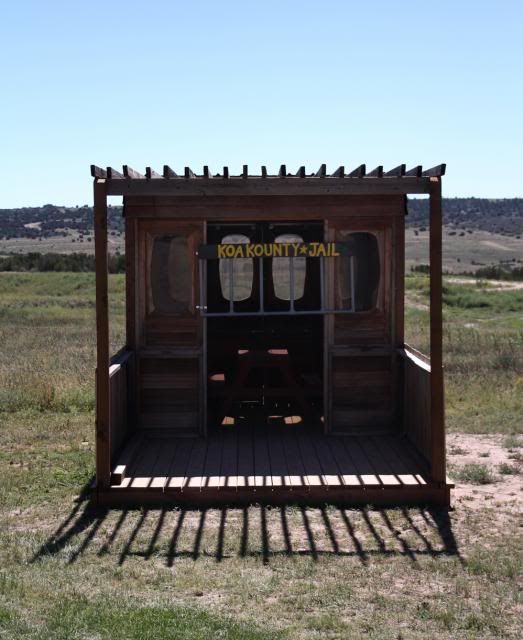 Wow! This really took me back.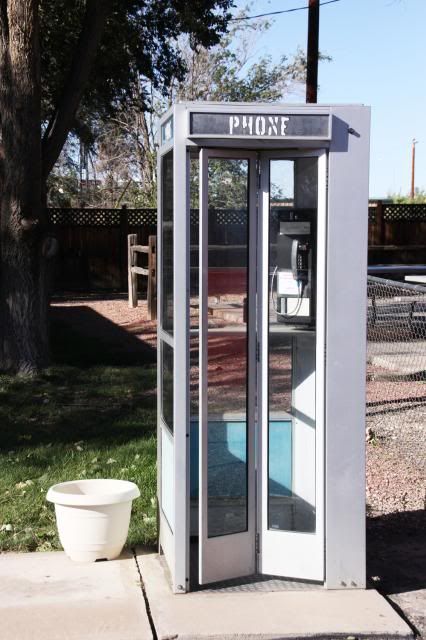 It turned out to be a good day and John was grateful to have been invited.